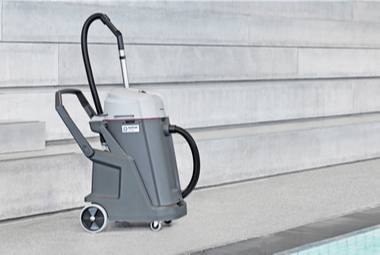 Commercial Vacuums
Backpack, upright, and regular canister vacuums. We stock an extensive range to ensure you get the right solution.
Choosing Commercial Vacuums
1. Restricted Areas
For effective cleaning of limited space, stairs, etc. Choose a compact hip mounted vacuum or a battery backpack model.
4. High Capacity
For improved productivity, consider a larger capacity vacuum designed for bulky product.
2. Large Open Areas
Slash the working time, maximise productivity and improved results with a large area upright vacuum.
5. Wet and Dry
The flexibility of collecting either liquid, damp debris or general dry vacuuming. Different power options for different suction intensities.
3. Multiple Requirements
Canister vacuums offer the greatest flexibility, multiple attachments available to customise the task at hand.
6. Choice of Accessories
Floor tools, dust bags, filters and batteries are all interchangeable to suit your unique requirements better. Click 'Add to Cart' on your chosen model for optional accessories.
Still unsure which commercial vacuum to get? Talk to our experts today!